http://blogs.ft.com/beyond-brics/2013/04/18/batista-gets-another-lifeline-this-time-from-bndes/#axzz2QwVMIZPN
funny how fast things can happen when they need to for a few special ones.
Others wait months for approvals or refusals.
Batista gets another lifeline – this time from BNDES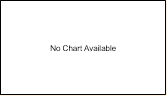 Has Eike Batista's "X" group of companies become too big to fail?
Judging by the amount of help that "Brazil Inc" has been throwing his way, one would be forgiven for thinking so. The latest to lend a helping hand? BNDES, Brazil's development bank, which on Thursday approved a 10-year, R$935m ($464.6m) loan to Batista's mining group, MMX Mineracao e Metalicos.
The loan – which is free of interest or principal payments for 12 months – will be used by MMX to extend "a significant portion of its short-term debt" and help complete an iron ore terminal on the outskirts of Rio de Janeiro, the company said.
The loan will no doubt give Batista and his beleaguered businesses some much needed breathing space. Shares of companies in his EBX group have been in freefall after his flagship oil company OGX started missing production targets last year.
With Batista's listed companies
reportedly owing as much as R$7bn ($3.5bn)
in debt, his fledgling businesses' continued failure to hit revenue and production targets have sparked concerns that the flamboyant billionaire might have finally stretched himself too far.
Concerns over Batista's ability to keep the funding going for his oil, mining and port projects – all of which require a large amount of upfront working capital and do not generate immediate returns – prompted both Standard & Poor's and Moody's to slash their ratings on OGX this month.
The BNDES loan approval comes after BTG Pactual, the Latin American investment bank, reportedly
extended him a $1bn credit line
last month. The bank is run by fellow billionaire André Esteves, who has close ties to the federal government and state governor in Rio de Janeiro, both of which will have welcomed any move.
More relief could also be coming in the form of Petrobras. The state-controlled oil company is currently in talks with Batista
about a potential tie-up
. The oil major said earlier this month that it could consider leasing a berth in Açu Superport, the giant port that Batista's LLX Logistica is currently building in the state of Rio de Janeiro. The port has reportedly been struggling to attract investors. So any deal with Petrobras would be greatly received by LLX.
It's a similar story for MMX. The miner, which announced net loss of $400m in 2012 (compared to a $10m loss the year before), have seen its shares lost 80 per cent of their value over the past year.
Shares rallied on Thursday by 3.9 per cent on the BNDES deal.
Batista once called BNDES, "the best bank in the world". With one estimate putting the amount that his companies have received from BNDES since 2005 at R$10bn, small wonder he's singing the bank's praises.